Lightroom is loaded with tools and special features, some of which change or are added every time there's an update. So you'll be excused for not taking advantage of everything this software has to offer.
In the tutorial below you'll see how to employ three powerful tools that one of our regular contributors says he "hated" until he experimented a bit, changed his tune, and decided they're "amazing." The trio of tools you'll learn to use today include Texture, Clarity, and Dehaze. All three are easy to employ and they can really make a difference in your results.
Instructor Nigel Danson is based in the UK and he's a favorite among Shutterbug readers. Today he explains why you should use these tools and exactly how they work. He insists that after watching this lesson and examining his examples, "you'll be able to do great things with your photos."
Danson created a simple graphic in Photoshop to help describe the theory behind all three tools. This also makes it easier for him to explain when you should employ one over the others, depending upon the subject
The first tool discussed is Dehaze, the one he initially disliked the most. He reviews the various objections he had initially, and why he was disappointed with the results. But then you'll learn the benefits it can provide once you apply the proper technique.
As Danson says, the key to this tool and the two others is knowing when and when not to use them. As you'll see, in certain predictable situations Dehaze will work magic, while other times not so much. Thus, as with many of Lightroom's capabilities, it's very important to choose your weapons wisely.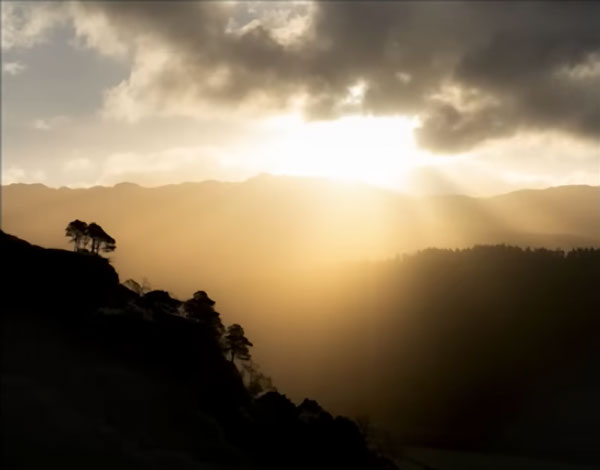 Danson follows much the same approach in describing the pros and cons of the Texture and Clarity tools, the benefits they provide, and how and when to use them. And all this makes total sense because of the images he uses for illustration.
After watching the video head over to Danson's popular YouTube channel where there's an abundance of helpful advice for shooting and editing outdoor photos.
On a related note, we suggest you check out the tutorial we posted from another expert, explaining how to use Lightroom's "secret" Tone Curve tool.