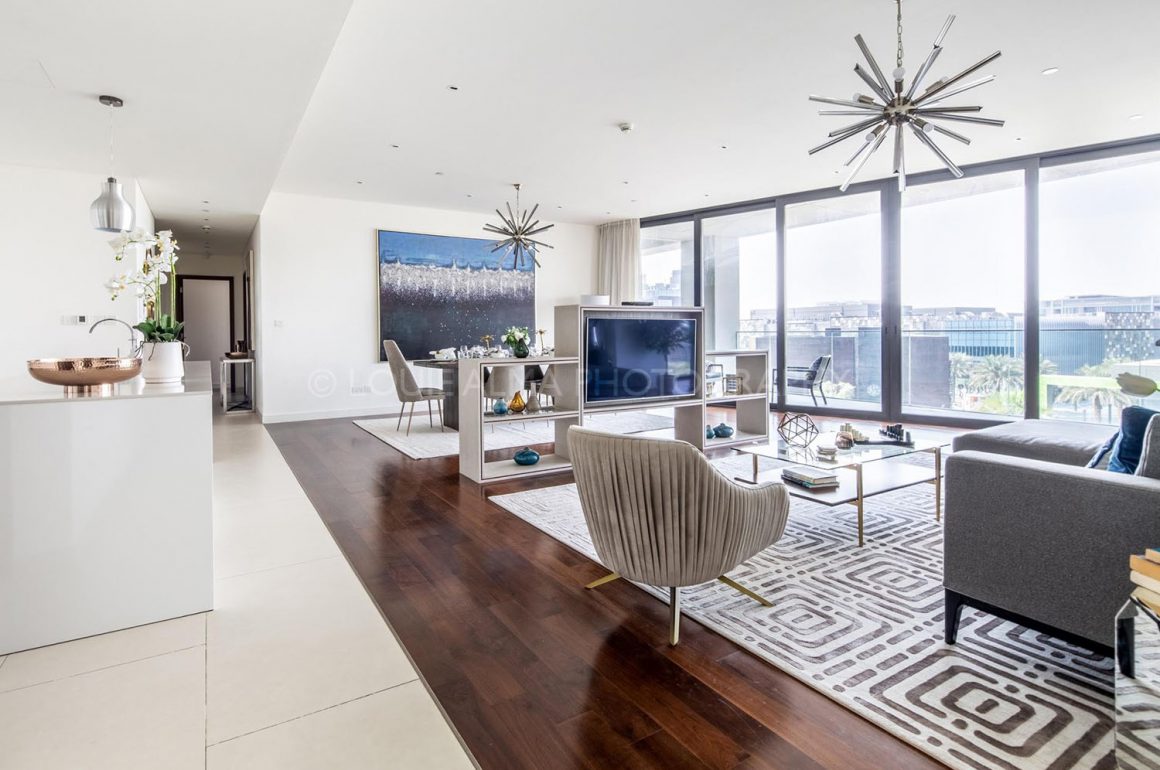 C
ity Walk Dubai is an incredible example of Dubai living combined with luxury and style. Its apartments provide occupants not just fancy living but at the same time an exceptional shopping experience with retail outlets of world's top brands. Located within conjunction of Al Wasl and Al Safa road you will find a number of choices for apartments and short term rentals that you can get in various types along with an option to either rent or buy.
Among the many interesting attractions of City Walk development is the lake and Dubai's largest indoor stadium the Dubai Arena in which home owners and tourists can experience the tranquil natural environment, classy dining places, spectacular concerts and sports events. With plush landscaped areas, well-lit pathways, and section for market segments, activities, and concerts, City Walk Dubai is certainly a place to live in.
Shown in the below gallery is the rest of the photos for this luxurious and stylish apartment.
Need help with your next apartment? Contact me now and let's do some magic.
The camera makes you forget you're there. It's not like you are hiding but you forget, you are just looking so much. — Annie Leibovitz
About the Photographer
Louie is one of the pioneer photographers for Holiday Homes in Dubai and the United Arab Emirates. He has shot more than 500 properties as of this writing and counting. He also offers his services in other categories of Photography such as Event, Product, Food, Portrait, Fashion, Sport, Concert and Landscape.
He is also a Graphic and Web Designer by profession. He has traveled to different states in the United States in the past as part of his managerial role in the Philippines. Motion Graphics and Video Editing were also part of his regular work and have completed some short film projects.