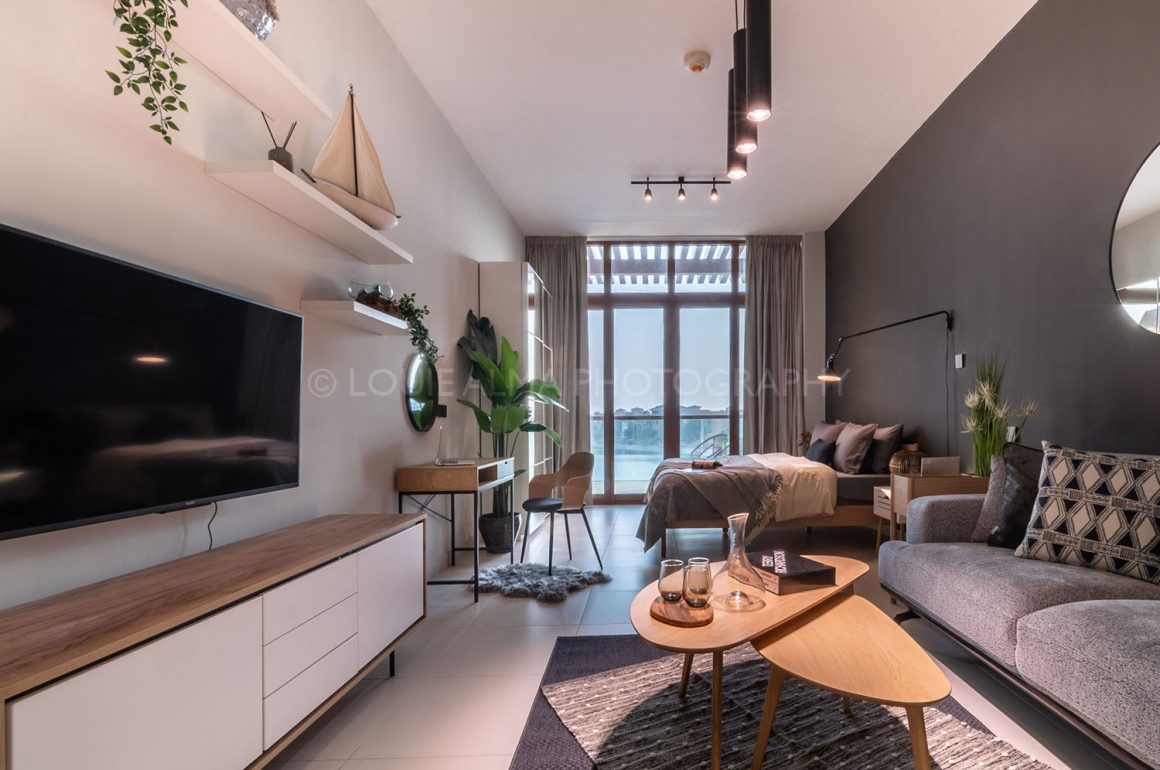 P
alm Views is a new waterside residential and leisure project which is primarily located on the man-made island, Palm Jumeirah.
Each of the buildings has a collection of hundreds of the so-called pied-à-terre style contemporary apartments which are elegantly designed and constructed to the highest quality standards, retail shops, high end fitness club, a selection of eateries, and a ground parking level. All of those units are offering amazing panoramic views of the above-mentioned Palm Jumeirah and Dubai Skyline; as well as each of them has fully equipped kitchen.
If you are going to live in this building, it will also give you a chance to experience a luxurious lifestyle living because of being on the prestigious artificial archipelago of Dubai. Then you can enjoy your stay because of being accessible to Al Ittihad park, ongoing Nakheel Mall, and to a stylish clubhouse.
Shown in the below gallery is the rest of the photos for this stylish contemporary apartment.
Need help with your next apartment? Contact me now and let's do some magic.
The camera is an instrument that teaches people how to see without a camera. — Dorothea Lange
About the Photographer
Louie is one of the pioneer photographers for Holiday Homes in Dubai and the United Arab Emirates. He has shot more than 500 properties as of this writing and counting. He also offers his services in other categories of Photography such as Event, Product, Food, Portrait, Fashion, Sport, Concert and Landscape.
He is also a Graphic and Web Designer by profession. He has traveled to different states in the United States in the past as part of his managerial role in the Philippines. Motion Graphics and Video Editing were also part of his regular work and have completed some short film projects.