My friends, prepare yourself. Because this monthly summary? It's going to be all over the place.
When I left you last, back in May, I was in a bit of a funk.
Melbourne had entered strict lockdown, I'd developed shingles from overwork, Dave had cancelled my surprise birthday getaway, it was cold and wintry, and I missed so much of my old life. Things felt so greyscale in comparison to the technicolour I'd experienced in New Zealand, and indeed my pre-pandemic existence.
Well, this update is being typed by the hands of somebody who's currently in strict lockdown, has had to cancel her 10 years of travel celebration, is stuck in Australia for the foreseeable future, and is fretting over still not being able to access a vaccine.
Holy shit, Lauren, things sound really bad there.
Nah, it's alright, really.
And I must stress, I haven't been in a continual hard lockdown. Oh no. I've actually been in three separate lockdowns. Seriously, guys. It's kind of unbelievable. But also, I enjoyed these lockdowns? As, I said, all over the place!
And so, expect this summary to be chaotic as hell.
(Also, just a quick note that I rolled together my June and July monthly summaries together because I didn't have all that much to share by the end of June. Lockdown lends itself to monotony, so I wasn't doing anything particularly shareable or exciting!)
Let's get started.
I kicked off the month of June by celebrating my birthday!
I think I mentioned in my previous monthly summary that if you'd told me a year ago that I'd be celebrating my next birthday in Australia while in lockdown again, I'd have been like, what the hell is going to happen to me this year? Am I going to move to Australia??? I'm still in lockdown????
And so, while lockdown meant that Dave had to cancel my birthday trip away, we made up for it by planning the most indulgent day that we could possibly have — while not leaving the house, during a pandemic, while living out of a backpack, in an Airbnb.
It's all about the food for us, so we bought some seriously high-end meats to make our way through: Full-blood Wagyu bresaola, wild boar salami, Jamon Iberico, and more, coupled with three amazing goat/sheep cheeses from France. We made Wagyu beef burgers for dinner, grabbed some mezcal for mezcal margaritas, rustled up some delicious passionfruit caprioskas, thanks to a surprise gift from my parents, and my sister even arranged for a birthday cake to show up on the day!
And a shout-out to my bestie, Diana, who treated me to a birthday Uber Eats surprise, so Dave and I had the most delicious Thai food in her honour.
Just like last year, we well and truly managed to make the best of a less-than-great situation.
As much as I spoke in my last monthly summary about the unexpected aggression I encountered while in Footscray, I have to give a shout-out to the house we stayed in while we were there.
Our warehouse-style apartment was so cool, with exposed brick walls showing off painted advertisements that had been there for a hundred years. Fun fact: when the owners bought the property, they had no idea that those murals were there! They removed an interior wall to open up the space a bit and found these epic ads hiding behind it. The wall used to be the exterior of a building, facing a train station, so to know these ads would have been seen by passengers a century ago was pretty epic.
It was a wonderful place to base ourselves, and we were grateful to have such a large space when lockdown came a-looming. There was even a projector room to cosy up in and pretend we were at the cinema!
By mid-June, things were looking up.
Melbourne had vanquished its COVID cases, my shingles symptoms had receded, I was able to hit up dozens of bars and restaurants with friends and family, and the gyms reopened! All of that coupled with some warm weather (17°C/63°F — not bad for June in the southern hemisphere!) saw my mood take a significant lift.
To celebrate, I hit the ground running, determined to make up for lost time. And excitingly, it was time to pack up our belongings and move from Footscray to Abbotsford.
Dave and I have long said that if we had to live somewhere in Melbourne, it would most likely be Abbotsford: a leafy, laidback, hipster suburb that's within walking distance to the city centre. Dave's lived there before, back in 2011, and I've always loved my visits whenever he's shown me around. With a plan to spend six months hanging out in Melbourne, it made sense for us to try it on for size, so we rented out an apartment for a month to see how we liked it.
And for a while, it felt like we were true Melburnians, settled and satisfied.
Our social lives picked up, too, and that alone led to me feeling happier than ever. During one particularly busy week, we found ourselves with a dozen invitations to cram into just seven days. Pub dinners, family meet-ups, hanging with friends, coffee catch-ups. It was just the most wonderful month, crammed full of people, spent getting healthy and working out daily, and taking afternoon walks in nature, surrounded by blue skies and sunshine.
As much as I absolutely adored my six months in New Zealand, there's something to be said for surrounding yourself with kickass people.
Life is good.
What I loved about Abbotsford was living so close to the river, because it really does have you feeling as though you're as far away from a major city as you can be. There's no traffic noise, few people, and tons of trails to wander along.
I'd describe it as peaceful, but Australian birds sure do like to squawk at you!
When July rolled around, I was excited, because that meant I'd get to try out a whole new Melbourne neighbourhood! We chose Carlton for this month and within minutes of our arrival, I found myself telling Dave that this was it: this was the neighbourhood I wanted to live in.
You know when you arrive in a brand new place and instantly feel as though you belong? That was what Carlton felt like to me. After checking in, I sat in our toasty apartment and made a list of every single restaurant I wanted to try in the neighbourhood.
Three hours later, Melbourne leapt back into hard lockdown.
There was a new outbreak in the city — man alive! — and in order to eliminate it, we'd need to stay at home.
And that was the month!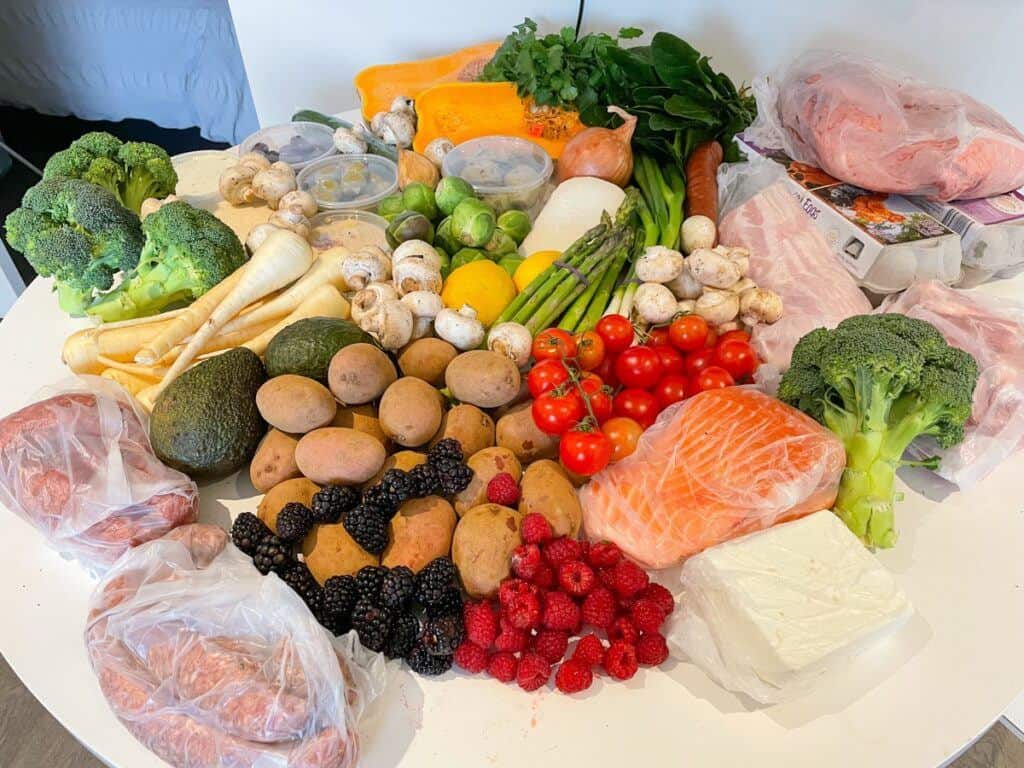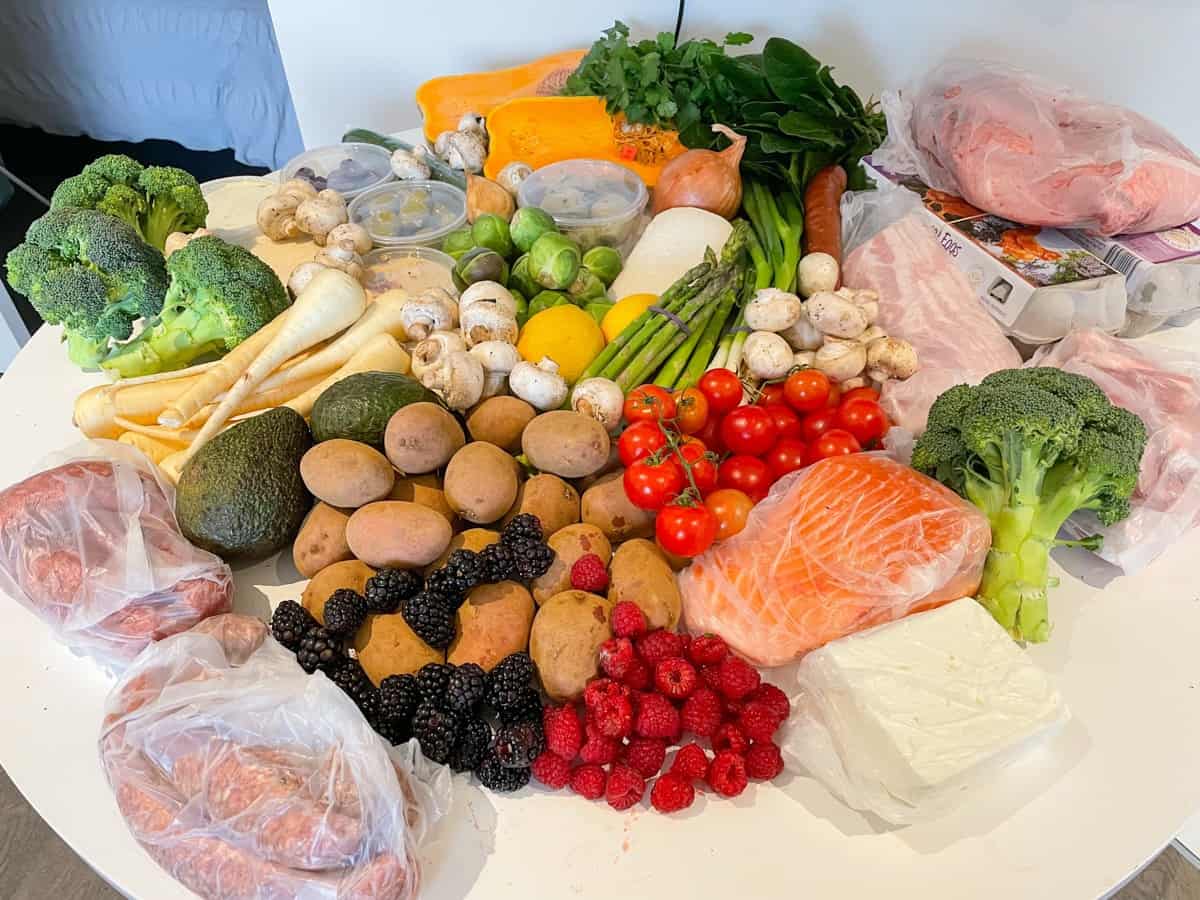 Just kidding.
That lockdown lasted for two weeks in total, and it was honestly pretty damn great. Weirdly.
I don't know what it was about this specific lockdown, but I was in a great mood for the entirety of it. There wasn't anywhere in the world I'd have rather been. It was sunny and warm, and our apartment was bright and airy, with a great view, so I enjoyed sitting down and looking over the city. We spent most of our time cooking extravagant meals and feeling as though we were treating ourselves everyday. And cases were consistently dropping, so I could already see the light at the end of the tunnel.
The one downside?
This month, I celebrated ten years of travel.
Ten years.
Of course, any plans I had for a celebration had to be cancelled because of lockdown — just like my birthday; such bad timing! But regardless of that, I spent the day appreciating how much I'd achieved over the past decade. I have so much to be grateful for.
When lockdown lifted, I was thrilled.
Melbourne had conquered the Delta strain, so it was time to start living again.
We immediately made a reservation for 12 at a local beer garden, so that we could catch up with loved ones and celebrate our newly regained freedoms. And it was a wonderful final week of July, spent starting back at the gym again, trying out some of the best local cafes, and making plans for a road trip around the state of Victoria.
Finally, I was getting to know Carlton even better. This neighbourhood is home to Melbourne's Little Italy, so we began working through my huge list of restaurants; all the adorable cafes serving brunch, the cute gelato stores, the pasta places, the vibrant bars.
Not to mention the incredible Queen Vic Market, where I've been buying the entirety of my food during lockdown. It felt so good to buy local and organic; to not step foot inside a supermarket for a full month!
I ended July on a high, happy, positive, and grateful; ready to start living again.
But then.
As I write this now, at the start of August, I have to confess that we're already — groan — back in hard lockdown in Melbourne.
But I'll, uh, save that story for the next monthly summary.
What a rollercoaster of a month!
Highlights of the Month
Ten years of travel: Can you guys believe that I've now been travelling for over a decade?
I remember the early days of this site when I used to introduce my monthly summaries by saying, "Oh my god! I've been travelling for two whole months!" "Can you believe I've been away for seven months now?!" "I've now been travelling for a full year — is my life even real?"
And now I've reached the ten year mark.
I celebrated it with little fanfare, both due to lockdown and because if you do something for long enough, it starts to feel normal.
Deciding to travel long-term has well and truly changed my life, though, and I can't even imagine what I'd be doing right now if I'd never stepped foot on that plane out of London. Would I have got my PhD? Would I be a particle physicist working at CERN? Would I be married with three kids? Would I have ever travelled further afield than Europe and the U.S.?
I can easily see an alternative life for myself in which I ended up in a situation just like that. Who knows which would have been best for me?
All I know is that I'm happy and comfortable with the choices I've made. I'm grateful for the life I've built myself and I'm proud of all that I achieved.
Where will I be ten years from now? I'm excited to find out.
All the meet-ups: Quite frankly I'm fed up with mentioning about how Dave and I were lonely in Bristol, but I'm bringing it up again, because being in Melbourne has provided such a stark difference to the life we used to have.
I love Bristol. I miss Bristol. I didn't know how to make friends in Bristol. My life in Bristol was spent sitting at home on my laptop, looking at Dave, with neither of us having the faintest clue how to build connections in a city where it felt like we were strange. Strange for travelling so regularly. Strange for having passive income. Strange for knowing zero cultural references. Long-term, continual travel, for years on end, guarantees you'll be the least relatable person on the planet by the end of it.
And it's not until you experience true loneliness that you become kind of obsessed with it.
So being in Melbourne has just been the absolute best. We've been catching up with friends and family multiple times a week, with a social calendar packed full of meet-ups and drinks and wonderful experiences. It feels so, so, so good to have that back in my life again. I'll never take it for granted again.
My number one priority for the next few months or years is going to be community.
Lowlights of the Month
Three lockdowns in two months: When I spent six months in New Zealand, there was nary an outbreak to worry about. I didn't wear a mask, I didn't talk about COVID, and I didn't panic about COVID. Life was "normal" again. And over that same period of time, Australia was much the same.
That's why I felt comfortable to travel over here, excitedly making plans to spend a winter with friends and family in Melbourne.
So it was rather unexpected to touchdown in Australia and find myself in lockdown three times in two months.
The biggest downside of these lockdowns has been having to cancel so many of those special occasions we'd planned for. Things like my birthday trip away and my big 10 years of travel celebration. Both of those were spent sitting inside and wishing we could celebrate more.
Having said all of that, it's important, I must stress, to keep this all in perspective. I left the U.K in November 2020 and since then, I have spent a total of five weeks in lockdown over the next 10 months. Had I remained in England, there's no doubt I'd have been living under restrictions over that entire period. Overall, I'm much better off.
Trans-Tasman bubble woes: As you may remember, back in April, I leapt through the trans-Tasman bubble on the day that it opened and found myself in Melbourne. My plan was to spend 4-6 months reconnecting with everyone I know in Australia before trotting back to New Zealand. I'd even planned an extensive island-hopping trip in the Cook Islands for my 10 year anniversary with Dave, where we'd be exploring remote specks of land that tourists rarely visit.
Well, this month, New Zealand closed said trans-Tasman bubble and threw all of my plans into a tailspin.
I thought 2020 was all about things falling apart, but 2021's plans are proving to be just as tenuous.
A Google penalty for the ages: In June, I was absolutely body-slammed by a Google algorithm update and in July, it happened again. Whenever these algorithm changes take place and negatively impact me, I need to drop absolutely everything and start working 16 hour days in order to recover.
A primer for my non-travel blogging readers: ninety per cent of my blog visitors come from Google these days, and my income has a directly proportional relationship to that traffic. Whenever Google updates its algorithm — which it does regularly — it gives different attributes of a website new weightings in an attempt to ensure that only the best resources are showing up on the first page of its search results.
Sometimes it goes well for a site — a 30% pay rise overnight! And sometimes, less so.
These particular algorithm changes were brutal and took away half of my traffic. So yep: my income halved overnight this time!
Punch me while I'm down, why don't you, Google?
Fortunately, I've been through my fair share of these updates, so I know exactly what I need to do in order to recover. The downside is that it takes an absolute fuck-ton of work to regain that lost traffic within a week or two.
I'm almost there, though, and I can't wait to take a break.
What Happened Over on Patreon
Patreon is my $5 a month, members-only community, where I share untold long-form travel stories, behind-the-scenes updates, and personal information I no longer wish to publicly publish on an increasingly-cruel internet.
In recent years, I've learned that my storytelling posts no longer do well in the world of travel blogging; they cause me to lose money. And so, I started a Patreon as a way for you guys to help support my creative work while receiving never-before-told narratives and updates from my travels in return.
Here's what I shared on Patreon this month:
I Was Made for This Shit: A photo essay from New Zealand, focused around one of my favourite aspects of hiking there.
Foiled Plans and Future Proposals: A life update from Melbourne, discussing the unpredictability of the pandemic and what's coming up next.
Ship Happens: A long-form travel story about my two weeks spent sailing around the coast of Turkey. You've got tales of dislodged ear crystals, ancient ruins, offers of sketchy pills, scam artists, and seasickness, all aboard a chartered yacht that was about to suddenly suffer an engine failure.
In Which Everything Begins to Fall Apart. Again: Dave called this the bleakest blog post I've ever written. In it, I share all the other stuff that's gone wrong over the past month, then attempt to work through what to do next.
My Next Steps
Well.
I was planning on travelling all over Australia in August. I wanted to road-trip around the Northern Territory, take a winery-hopping trip through South Australia, and I was even making plans for a jaunt to Sydney for the first time in almost a decade.
How quickly things change.
With minor outbreaks sporadically popping up in various states and territories here in Australia, and with Sydney seeing ~300 daily cases, travel feels a bit too risky right now. State borders are slamming shut on a weekly basis in reaction to these outbreaks, making travel damn-near impossible. And definitely impossible to enjoy. It's all so unpredictable.
And so, August will maybe be spent within the state of Victoria, in lockdown or perhaps not.
And I say maybe, because if lockdown lifts, I'll most likely be taking the opportunity to leave.
Where to?
You'll find out when it happens.
(Or if you subscribe to my Patreon, you already know.)
Or maybe you'll never find out because it probably won't happen at all. Most plans I make at the moment are falling apart within days of the announcement.
Pandemics! They're always fun. Lots of certainty. Lots of stability.
Right?
What do you have planned for August?
The post June/July 2021: Travel Summary and Statistics appeared first on Never Ending Footsteps.