Leica just introduced the Leica Q3, the third generation Q, and Shutterbug was able to spend a fortnight with a production sample. Compared to its predecessor, nearly every major specification and feature has been enhanced—significantly. Not to tip our hand, but the Leica Q3 appears to be the best compact digital camera available today.  
Overview
We like the Leica Q2 a lot—it's still available so we state in the present tense. You can read our review from 2019 here. The Leica Q3 retains the shape, styling and fundamental functionality of the Leica Q2, but the new model has been improved in practically every possible way.
The full-frame sensor now delivers 60 megapixels and can downshift to 36 or 18 megapixels. The image signal processor has been upgraded to Leica Maestro IV level. ISO has grown to 100,000, up from 50,000 (and these are real numbers, as you will soon see, not someone's imagination). Video goes to 8K and offers other formats. The rear touchscreen monitor can now be tilted, and the resolution of the EVF has increased 57%, from 3.68 to 5.76 million pixels.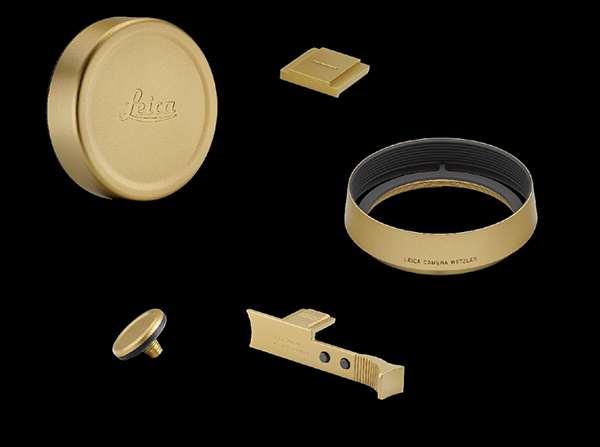 There's even an accessory induction charger that works in unison with the new optional grip. And there are new accessories that allow you to pimp-out your Leica Q3 with a gold-colored lens hood, soft release button and thumb grip if that's how you roll.
There are a number of under-the-radar improvements as well. For example, Leica has added HDMI and USB-C (3.1) interfaces. (Tethered shooting with Capture One or the Adobe Lightroom
plug-in is supported via the USB-C cable connection.) And the milliamperage of the battery has increased about 18% up to 2200mAh. Plus the AF speed has been increased slightly and AF capability has been improved in general.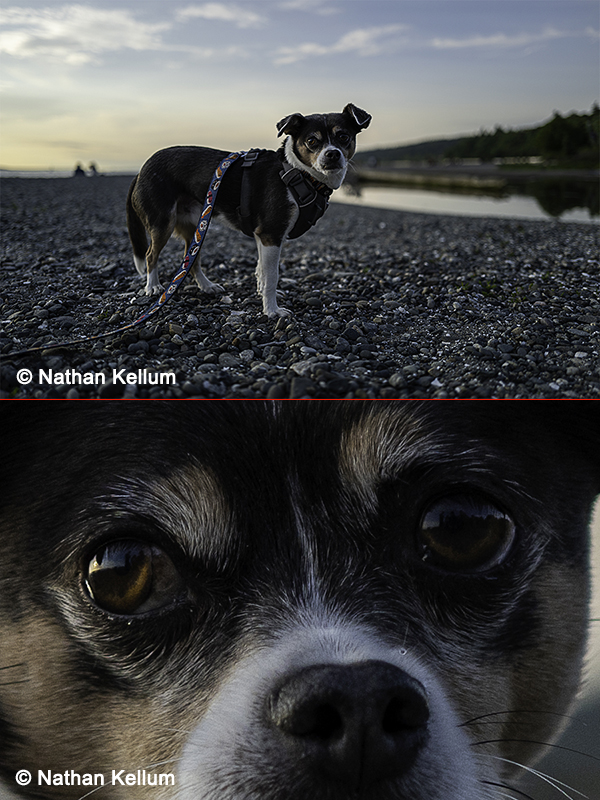 Fortunately for us all, the 28mm f/1.7 Summilux ASPH prime (non-zoom) lens is the same as found on the Leica Q2. The lens is an outstanding performer and its integrated macro capability a real plus.
Key Features
• 60 Megapixel Full-Frame CMOS BSI Sensor
• Triple Resolution (60 / 36 / 18 Megapixel) Selectable
• Leica Maestro IV Image Signal Processor
• RGB Color Filter, UV / IR filter; No Low-Pass Filter
• 28mm f/1.7 Summilux ASPH Prime (Non-Zoom) Lens
• Integrated Macro to 17cm (6.7 inches)
• Maximum Resolution 9520 x 6336 Pixels (60.3 Megapixels)
• Magnesium Diecast Body Construction
• IP52 Dust / Moisture Protection
• 28, 35, 50, 75 & 90mm Digital Zoom (Frame Crop Type)
• 3-inch TFT Tiltable Touchscreen Monitor (1.84 Million Pixels)
• ISO Range 50 to 100,000
• Hybrid Contrast Detection Autofocus, Plus DFD & PDAF
• 140 Millisecond AF Speed
• DNG, JPEG & DNG + JPEG Options
• Small, Medium and Large Raw DNG
• FHD, 4K, C4K, 8K, MP4 + MOV & ProRes (1080p) Video
• Stereo Microphone
• OLED Electronic Viewfinder with 5.76 Million Pixels
• HDMI (Type D) & USB-C (3.1) Interfaces
• 8GB Buffer Memory
• Wi-Fi, Bluetooth and Made for iPhone & iPad Certification
• Optional Inductive Charging (Requires Handgrip)
• 2200mAh Battery (Model BP-SCL6)
• Suggested Retail Price $5,995
Compared to Leica Q2
Cropability
For you purists who claim you "shoot for composition and never crop" I say this: think again. The 9520 x 6336 pixel images produced by the Leica Q3 now allow you to exercise your compositional skills in Photoshop instead of the viewfinder. You can explore the nooks and crannies of your images for gems blurred out by lesser cameras.
Partially with this in mind, the Leica Q3's digital zoom now offers a 90mm frame in addition to the 28, 35, 50 and 75mm crops found on the Leica Q2. This feature may feel unfamiliar to casehardened DSLR shooters, but with a little practice it's amazing.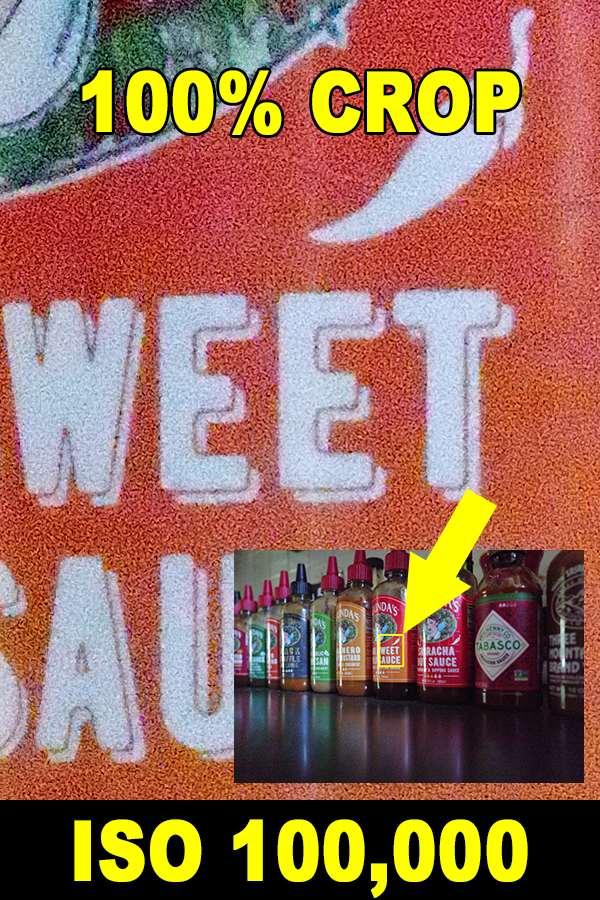 High ISO Performance
Boosting ISO from 50,000 to 100,000 is no small feat. Sometimes camera manufacturers claim exceptionally high ISOs but fail because their top ISO yields images that appear to have been shot through a dirty screen door.
The ISO 100,000 setting on the Leica Q3 renders images that are sharp and useable straight from the camera. The example you see here is an unedited 100% crop. The inset shows the full frame. With a little postprocessing from any of today's modern denoising apps, anyone could make this look like it was shot at ISO 1600 because the grain is tight and regular instead of random and scattered.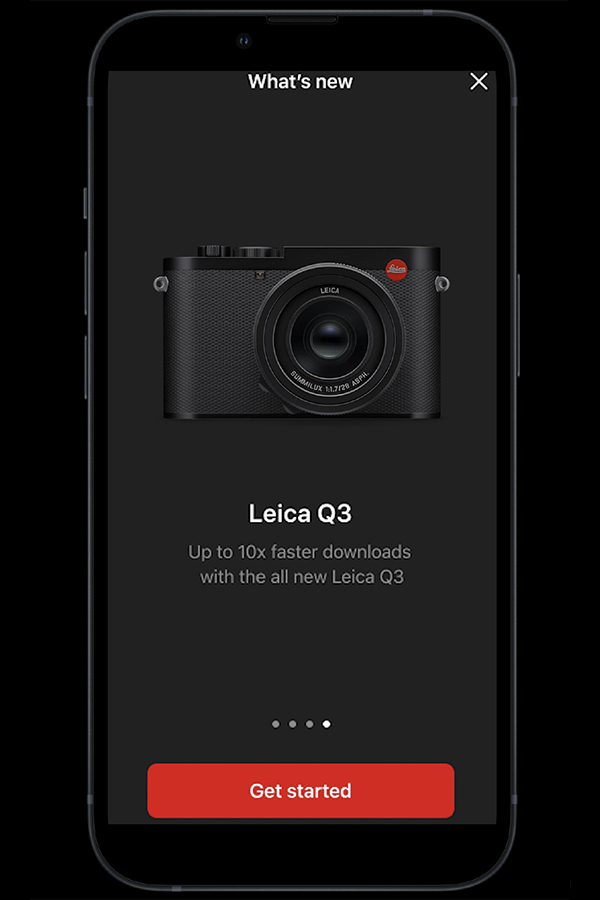 Leica Fotos
Leica also enhanced their Fotos smartphone app. Transfer speed is now up to 10X faster and you can transfer Leica Looks to your Leica Q3. Leica Looks include Contemporary, Classic, Blue, Selenium and Sepia with more to come.
Focus on Video
The enhanced electronics allowed Leica engineers to improve video performance to 8K. Other modes include 4K, Cinema 4K and ProRes (1080p).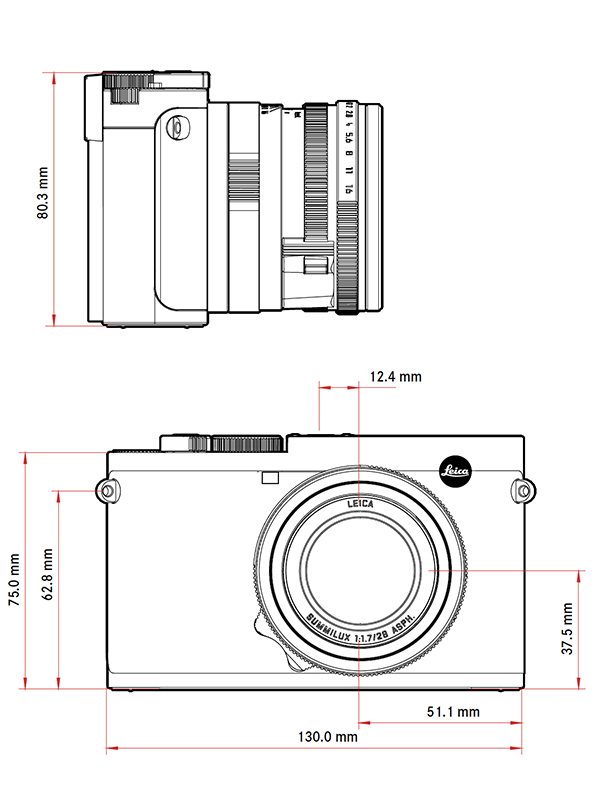 Construction
Like just about every other Leica camera body, the Leica Q3 is the literal personification of precision and durability. The body is constructed of diecast magnesium and the weather seals are rated at IP52. On the IP matrix, the first number reflects resistance to dust infiltration and the second to water. Maximum IP rating is IP68. If I owned a Leica Q3 I would not take it out in the rain. For a deep-dive explanation of the IP classification system, click here for an earlier Shutterbug article. Sorry, but I couldn't resist the pun.
Operation
Even with the new features, operation of the Leica Q3 is essentially the same as the Leica Q2, so we won't rehash the details here. Instead, read our in depth review of the Leica Q2. We will, however, self-plagiarize this passage: "Leica owners will understand this. The handling and shooting experience of using a genuine Leica is satisfying. The grip, the feel, the heft—all of the small nuances—must add up to a satisfying, fulfilled experience. The Leica Q3, like the Q2 and Q before it, provides this sensation."
Image Quality
There are very few adjectives that can adequately describe the high quality of the images captured with the Leica Q3. Imagine yourself having been reared on patty melts and unseasoned lima beans and then one day being offered an 8-ounce medium rare fillet mignon and asparagus topped with Bearnaise sauce. That's roughly how it feels to shoot with the Leica Q3 after using conventional cameras. It's really that good.
Conclusion
When a world-renowned camera manufacturer takes a popular, established product such as the Leica Q2 and enhances nearly every single feature, there's a lot to unpack. Anyone can read a specifications chart and spot the quantitative differences, but after using the Leica Q3 for two weeks, for me there are three key takeaways.
Cropability tops the list for me. The Leica Q3's 60-megapixel sensor records so much information and produces such a large (9520 x 6336 pixels) high-acutance image that it's easy and effective to crop a smaller (but still large) image from a full-res DNG. This isn't the way I learned photography, but it is the way I am willing to relearn it.
Stunning image quality at the ridiculously high ISO of 100,000 comes in a close second. Is there noise? Of course, but the grain structure is consistent and not unpleasant. And while other cameras boast extremely high ISO capability, in my experience few deliver. The Leica Q3 produces the type of high ISO image that modern denoising programs can readily ameliorate.
Third takeaway? For some it will be the improvements in video capture. Others will praise the ability to downshift resolution from 60 to 36 or 18 megapixels—and maybe the choice of three Raw DNG file sizes. For me personally it's the improved, higher resolution (5.76 million pixel) OLED Electronic Viewfinder combined with the tiltable rear-mounted monitor. The enhancements to these two viewing options make it easier for me to use the Leica Q3.
Availability & Price
The Leica Q3 is available now at Authorized Leica Dealers and at Leica stores including the online Leica store for $5,995. Limit one per customer. Damn.
If You Enjoyed This Article
Click here to choose from more than 500 reviews, how-to articles, quizzes, attempts at humor and other alleged insight into the world of photography written by yours truly.
Become a Member of the Shutterbug Community
Register for a free account. Sign up for our newsletter. Spend five minutes (or less) uploading your best shots once every week or so. Potentially become a Shutterbug Photo of the Day winner. Enjoy viewing the fantastic work being done by thousands of photographers all over the world—and add your images to the enduring collection.
—Jon Sienkiewicz
More Q3 Images