The Vanguard VEO 3T+ 234AB aluminum travel tripod is the quick change artist I've been looking for. It's light, folds to just a hair over 18 inches, and is about the most versatile tripod I've used in a long time. Plus, it's affordable. Without totally derailing my budget, it provides everything I need from a travel tripod.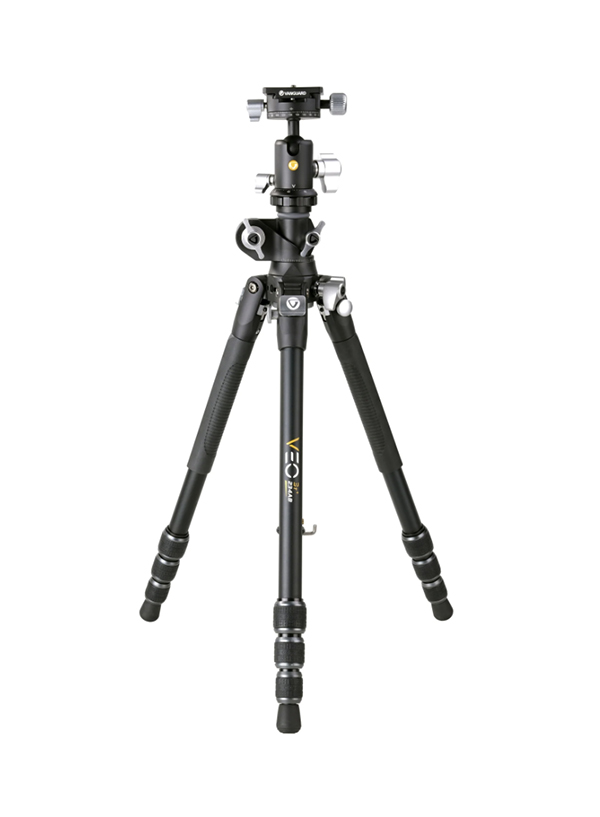 Overview
Vanguard  is one of the world's leading makers of sporting optics, tripods, camera bags, photo backpacks and more. For a deep-dive look at their prowess in the photo enthusiast channel, check out our review of some of their innovative accessories, published a few weeks back.
The Vanguard VEO 3T+ 234AB is an all-in-one aluminum travel tripod that's shorter than its name. Travel tripods—all tripods, for that matter—must achieve balances: folded size and weight vs maximum extended height and stability, for instance. As I've written at least 10,000 times, a tripod has one purpose on Earth, namely, to hold a camera in precisely the same place for an extended period of time. Beyond that, everything is either a bell or a whistle.
Tripod buyers must balance several factors as well. All product purchase decisions are compromises. Cost, long-term durability, pride of ownership and ease of use are just four characteristics to consider. Read our comprehensive Tripod Buyer's Guide for more details and advice about making an informed tripod purchase.
And if you want to be convinced that you need a tripod in the first place, read 7 Reasons You Should Use a Tripod.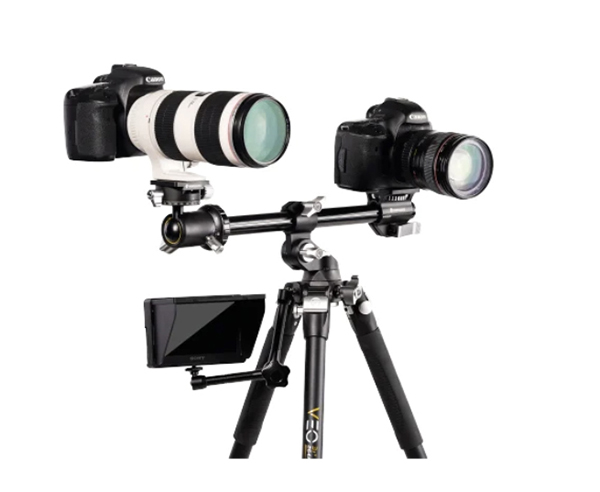 Key Features of the Vanguard VEO 3T+ 234AB
Small pack size (18.11 inches)
More than adequate maximum extended height (57.48 inches)
Excellent minimum deployed height for low-angles (6.61 inches)
Light weight (4.83 pounds)
Large load capacity (22 pounds)
Multi-Angle Central Column (MACC) expands applications
Fully extendible center column (unlike some so-called "multipurpose" tripods)
Four (4) aluminum alloy legs (23mm dia.)
Easy-clean twist leg locks make user maintenance a breeze
Three (3) Easy-set leg angles
Converts to monopod with 60-inch extendibility
Includes latest Arca-compatible VEO 2 BH-110S dual-axis ball head
Includes Quick Shoe QS-62v3
Includes VEO MA-1 multi-mount adapter
Includes spiked feet for difficult surfaces like grass, ice or rocks
Includes high-quality travel/storage case & tools
In the Field
The Vanguard VEO 3T+ 234AB is extremely easy to set up and reliably sturdy. The Vanguard VEO SPH Smartphone Holder (see bundle info below) was a blessing, particularly because the Multi-Angle Central Column (MACC) allowed me to mount my iPhone and camera on the same tripod, thereby leaving both hands free for camera operation.
Conclusion
At a time when necessities are becoming more expensive and luxuries harder to justify, Vanguard delivers high-end quality and rich features at very affordable prices. Is Vanguard the first name you think of when someone mentions tripods? Probably not. But perhaps they should be.
Pricing & Availability
Vanguard VEO 3T+ 234AB travel tripod is available directly from Vanguard now for $239. That's a discounted price and subject to change. Regular price is $299.
This aluminum alloy travel tripod has a fraternal twin that features carbon fiber legs. Designated VEO 3T+ 234CB, the carbon fiber model weighs approximately one-half pound less (4.36 vs 4.83 pounds) and is available directly from Vanguard at the discounted price of $299 (regular retail is $379). Note that the catalog name of the carbon fiber model ends in "CB" instead of "AB."
Urban Kit
Vanguard also offers the Urban Kit, a high-value bundle that delivers a significant savings. The Urban Kit includes a Vanguard VEO City CB34 NV Urban Crossbody Bag in dark navy blue ($139), the Vanguard VEO SPH Smartphone Holder ($89) along with the Vanguard VEO 3T+ 234AB travel tripod—all for just $369. (The regular retail price is $599.97.)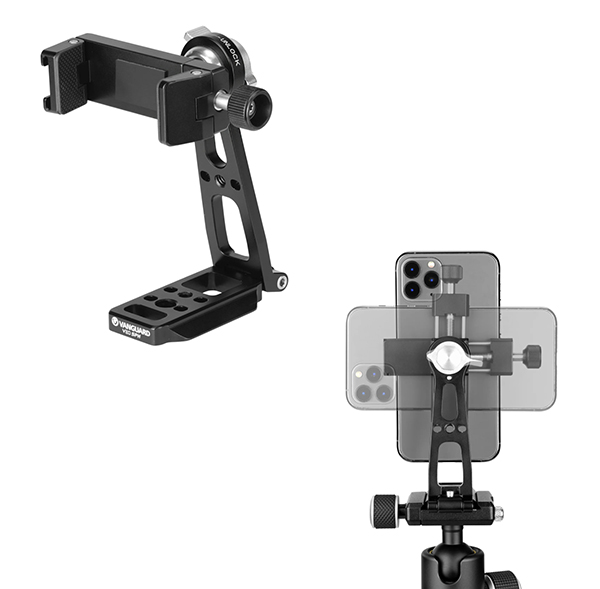 Why Does Vanguard Offer Bundles?
"This helps us compete with some of the more established brands out there, and we stand behind our quality, since we own our own manufacturing facilities and control the production processes," said Vanguard USA Senior Marketing Manager Jay Hathaway. "Our bundles lineup is going to be consistently updated as we offer new products and discover new ways to combine our items," he added.
Become a Member of the Shutterbug Community
Register for a free account. Sign up for our newsletter. Spend five minutes (or less) uploading your best shots once every week or so. Potentially become a Shutterbug Photo of the Day winner. Enjoy viewing the fantastic work being done by thousands of photographers all over the world—and add your images to the enduring collection.
Find Shutterbug on Facebook, Twitter (X), Instagram, Flipboard, and YouTube.
—Jon Sienkiewicz
—Jon Sienkiewicz