When digital photography completely engulfed the industry, there was a time when film stocks were a rare commodity. Finding the right film stock was as difficult as finding a needle in a haystack. Of late, however, there has been a renewed interest in film. So much so that manufacturers like Kodak, Fujifilm, and Cinestill find it challenging to match the growing demand.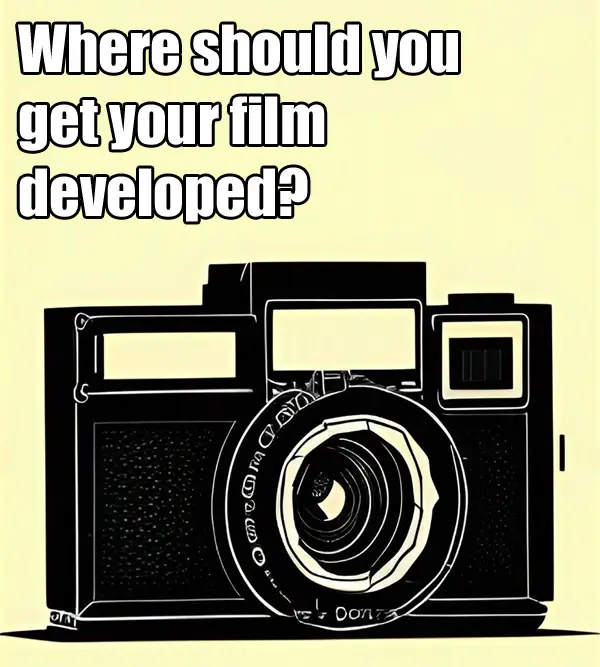 Now, before you could ask that all-important question – does that mean that film is going through a resurgence? Let me add that there is a multitude of reasons behind this.
Call it an influx of passionate film enthusiasts, a renewed love affair with film, or an interest to go back to what many photographers prefer is the purer form of photography; the film is going through a resurgence. This discussion will examine some of the more popular film development services available. We'll look at both mail-in and traditional in-store pick-up services. We'll compare their prices and quality to establish the best film development services.
Film development is just a part of the whole process. The ultimate step is to scan the developed film to ensure that the final images showcase the perfect tonal balance, proper exposure, and detail. Scanning film is an art and science and requires years of experience and the best quality equipment. You can get a negative flatbed scanner and get it done at home, but labs generally have more expensive (and better quality) scanners, which sets them apart from home scanners.
But don't forget the human factor as well. The person operating the machines and the software at the lab also affects the quality of the images you get back from the lab. We'll put all these to the test and figure out which are the best film development services in the business.
Mpix
if you search for film processing printing services on the internet, one name will routinely feature on the top results, and that's Mpix. Although Mpix has made its name one of the best online digital printing services, it also has a flourishing film processing section that caters to 35mm and medium format color film. They also cater to many disposable cameras, including 8, 12, 24, 27, and 36 exposures.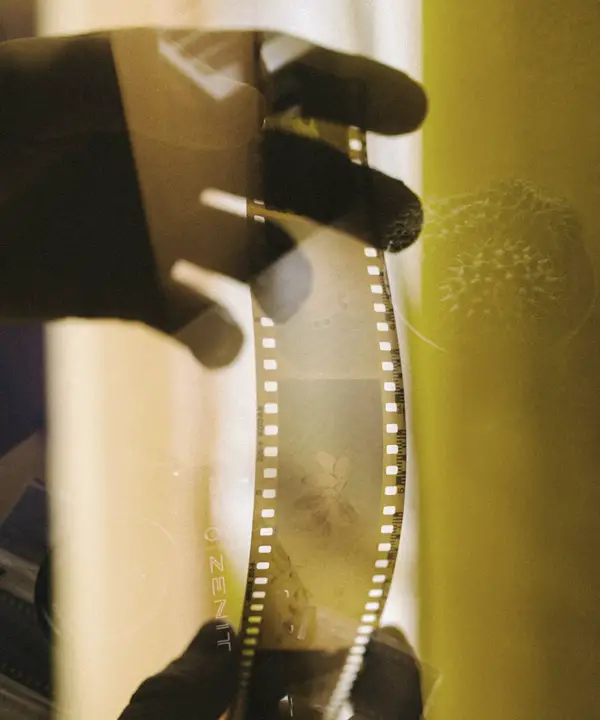 You can choose between standard scans up to 5 x 7 inches or large scans 12 x 18 inches. At prices starting at $11.95, this is a bit cheaper, but you won't have any issues with quality. The price for disposable cameras starts at $13.95. developing the film roll and scanning charges includes. Once the film has been developed and scanned, it's mailed back to the customer.
Numerical grade – 4.5/5
Tuttle Cameras
Started by Harvey and Dick Tuttle; the first store of Tuttle Cameras was started by the duo on 2nd Street in Belmont Shore in 1946. They started a second store on Atlantic Ave in Bixby Knolls in 1947. The business has a long-standing reputation as one of the finest photo labs. But apart from that, they also have a full-service camera and photographic supplies division that takes up the lion's share of the storefront. They have over 70 years of experience in film processing and development.
You can either drop your film at the store, use the after-hours drop box, or even send your film in the mail. They also offer a scanning service for your film. All you've to do is pick your level of scanning quality and opt for the return option you prefer, and in a few days, your high-quality scans will be ready. They offer a reasonable pricing model. They offer 35mm film, 120, 620, and 126 color and black and white stock developing at $8.25. Standard scans start at $9.
Numerical grade – 4.4/5
Northeast Photographic
One of the premier photographic labs in the USA and the finest in Maine, Northeast Photographic is a full-service photo-chemical film lab. They offer a range of processing and scanning services for various film stocks. These include 35mm, 11×14, in C41, E6, and B&W. the entire task of chemical processing and digital scanning is done in-house. They offer a range of pricing options depending on the film stock you need processed and any further work to be done. C41 roll film process only, for example, costs only $3.
On the other hand, color-negative simple scans for a 35mm film roll is $12. Color negative simple scans for 120 medium format film costs $12. This is a small shop with a limited workforce. However, they take utmost care for every roll of film that they receive.
Numerical grade – 4.4/5
Indie Film Lab
One of the main USPs of Indie Film Lab is the high-quality scanning services they provide. Indie Lab has been operating since 2011 and offers film development and scanning services. They use Frontier and Noritsu scanners to scan color negative film, B&W film, E-6, and various pre-cut films of different formats. They have a straightforward ordering process. Opt for the send film option on their website, follow the ordering process, print the order form, and send everything to their lab based in Alabama.
They have a reasonable charge associated with their services. A color process and scan cost only $11 for the 35mm film roll. This is for the uncorrected large option. If you want the Large option, you will have to pay $19. For the Extra Large option, you will need to pay $25.
Numerical grade – 4.1/5
Picturehouse + the Smalldarkroom
This lab started its operation some 25 years ago as the union of an analog darkroom and a digital post-production studio. Ever since, they have been offering film development, processing, and creative retouching services across the art, publishing, beauty, and communications industries. They consider themselves master printers, colorists, film geeks, archivists, and producers and offer their services to professionals and amateurs.
They offer very reasonable pricing that starts with a roll of 35mm C-41 film processing (development only) at just $8. For a development and scanning job, the lab charges $18 for a roll of 35mm film for 10MB files. Depending on the resolution of the scanned files, the charges are higher.
Numerical grade – 4.2/5
Process One
Process One is a reputed film development and processing lab based in Overland Park, Kansas. One of the country's most famous film development services, they offer both in-person dropping off of film and mail orders. They develop all kinds of film, including 35mm, APS, 120, and 220 films. They develop, print, and scan all kinds of films, including C41, E6, and black & white, with the utmost care and professionalism. You can, optionally, order prints online or have your film scanned by them for high-quality digital files. If you're sending your files to them, all you've to do is download the order form, fill it up and send it along with your film rolls to their address.
They can also scan all your film, no matter the size, and convert it into premium digital files. They scan 35mm, 120/220, medium format, APS, and 4×5 film with high resolution and plenty of detail. All negatives are always returned. Make sure that when you send in your film rolls, you mention the return address so that the developed film can be returned to you. A 35mm film roll takes 7 to 9 days to process.
Numerical grade – 4.0/5
The Findlab
The Findlab has a very economically priced auto scan service that uses the technician's feeding and automatic scanning without any color profile or custom color corrections. This is aimed at photographers who are happy with the quick and ready result-oriented process of auto scan and at photographers who are very confident with the results they have achieved in the camera and require minimal inputs by the lab.
If you don't want scanning services, you can go for a develop-only order that will cost you just $8 for a roll of film onwards. But for $10, you can add an Auto Scan order (using the Noritsu film scanner) where your roll of film can be developed and auto-scanned. There are a bunch of other scanning services that you can opt for. Depending on your requirement, you can opt for the standard scan option, the premium scans, or even standard B&W scans.
Numerical grade – 4.3/5
Richard Film Lab
Richard Film Lab's premium processing lab offers more than 50 years of experience as a scanning and printing service. It will be an understatement to say that the company is obsessed with quality. They offer their services to professionals and amateurs and have tailor-made solutions for each segment of users. This Santa Clarita-based photo development, scanning, and printing service offer a range of photo services. They use sophisticated Dip and Dunk technology, ensuring that the final deliverables are the best in the business.
The chemical processes used in the labs are checked daily. Richard ensures that the quality of the output is of the highest caliber by putting routine daily checks for temperature, PH, and color balance in place. De-ionized water is used during the lab's processes, and a professional ink and chemical replenishment system is also in place that ensures that the processes are always working smoothly. The lab charges $14 for developing and scanning a 35mm film and 120 films.
Numerical grade – 4.4/5
Photovision
Photovision is one of the premium film development, scanning, and processing labs to which you can send your film rolls. Their pricing is a bit on the higher side too. You can opt for a standard 35mm option which includes processing your 35mm film roll, scanning, and printing. But if you consider that they offer prints along with development and scanning, the price suddenly feels reasonable.
As the name suggests, the everyday option is best for everyday snaps. The Signature service option includes development, scanning, and choosing between Noritsu and Frontier scanners. You can also choose between regular and large-sized scans; the whole process is tailor-made for professionals. The signature process and scanning cost $19.
Numerical grade – 4.2/5
Reformed Film Lab
Reformed Film Lab's simple motto is to ensure that every roll of film that comes through their door should be handled with the utmost care and processed in the best way possible. They have experience with a wide variety of film stock, which ensures that they're able to handle every film in the best way possible. They're ready to take on experimental work such as experimental film processing. The process color, B&W, and slide film and their charges start from a reasonable $12 roll of color film to $18 for an E-6 slide film.
Numerical grade – 4.1/5
Negative Lab
Based in Los Angeles, Negative Lab is a service that caters to professional and amateur photographers. They offer film development and scanning services. They offer a scan turnaround of 5 to 7 days and reasonable pricing for scanning and developing during busy seasons that can easily spill into eight business days. If you need only a developing service and no scanning, you can opt for that for a good free of $10.
Additionally, if you want only scanning services that cost only $5 per roll for a professional scanning or developing job, that's a very reasonable price. All negatives accompanying the order form and a return address are automatically returned. However, if the mail does not contain any proper return address, paper order form, or web confirmation, then the negatives are subjected to disposal.
Numerical grade – 4.3/5
Citizens Photo
Citizens Photo is an established film development lab operating since 1946 in Oregon. They accept mail-in orders and cater to both domestic and international orders. Citizens Photo specializes in large-format printing with sizes up to 44 inches. They work with a range of film stocks, including but not limited to E4 slide films, C22 color negatives, and others.
They work with all Fujifilm chemicals and paper. One highlight of their work routine is that they would test their chemicals every Friday. This ensures that the chemicals are always fresh and balanced as possible. For a develop-only order, they have a turnaround of only 24 hours. For rush orders, they have a three-hour turnaround which costs extra.
Numerical grade – 4.3/5
State Film Lab
State Film Lab offers development services for various film types, including 35mm, 120mm, and 220mm, and sheet film in color and black and white. They also offer the development of E-6 slide films in 35mm and 120 films. If you have a bunch of film rolls that need to be developed quickly and scanned, you can opt for the basic Develop and scan service that will cost you $20.
For $12 more, you can also get a digital contact sheet of approximately 11500 x 9200 pixels (100 MB). If you need a physical version of the contact sheet, you can opt for an 8 x 10-inch print for an extra $15. All scanned files are available for download via a link in JPEG format. However, you could optionally choose the Tiff format for an extra $5.
Numerical grade – 4.4/5
Darkroom Film Development
Darkroom Film Development offers film development and scanning for as little as $12, putting them at par with other inexpensive offerings on this list. Darkroom Film Development is a 45-year-old film development lab that offers a range of development, printing, and scanning services. They accept 35mm, 120, 220, 620, and disposable camera film. They also accept sheet film and 110, 126, and Advantix films for development scanning and printing.
You can send your film using their postage-paid mailer. Upon receipt of the developed film, it will be developed and then scanned or printed based on your preferences. A free digital web gallery access will be provided to download the digital files.
Numerical grade – 4.4/5
Darkslide Film Lab
Darkslide Film Lab is the only full-service woman-owned and operated boutique film lab on this list. The lab offers services in Bridgeport, Connecticut, including developing color and black & white films, scanning, and traditional darkroom printing photos. This small team of two girls started this film development and processing business out of their mutual love for film as a medium of image-making.
They accept a range of films, including disposable cameras, 35mm film, 120 films, 4×5 sheet film, C-41 color film, slide film, and black & white film. The only thing we don't like about Darkslide Film Lab is the extended turnaround time for videos. This is typically about 2 to 3 weeks, and it can be longer still when the busy season is upon them. Quality, however, is top-notch as the entire process is handmade and not machine operated. A 35mm film roll costs $15 to develop and scan. A standard C-41 35mm roll of film and 120 film costs $5 for processing only orders. From the second roll onwards, the price comes down to $4.5.
Numerical grade – 4.1/5
The definitive guide to choosing a film development lab
Hopefully, the above list gives you enough options to choose from, and pick the lab closest to you that offers you the best value for money. We recommend you make a trial run for a roll of film containing non-essential images and send that to the lab you've shortlisted before sending your more essential rolls. Once you're happy with the quality of the work, you can then send your other rolls for development. We'll soon make a definitive guide on this topic so that you know what to look for when choosing a film development lab.
Click the following link to learn why shooting film will increase your digital photography skills.