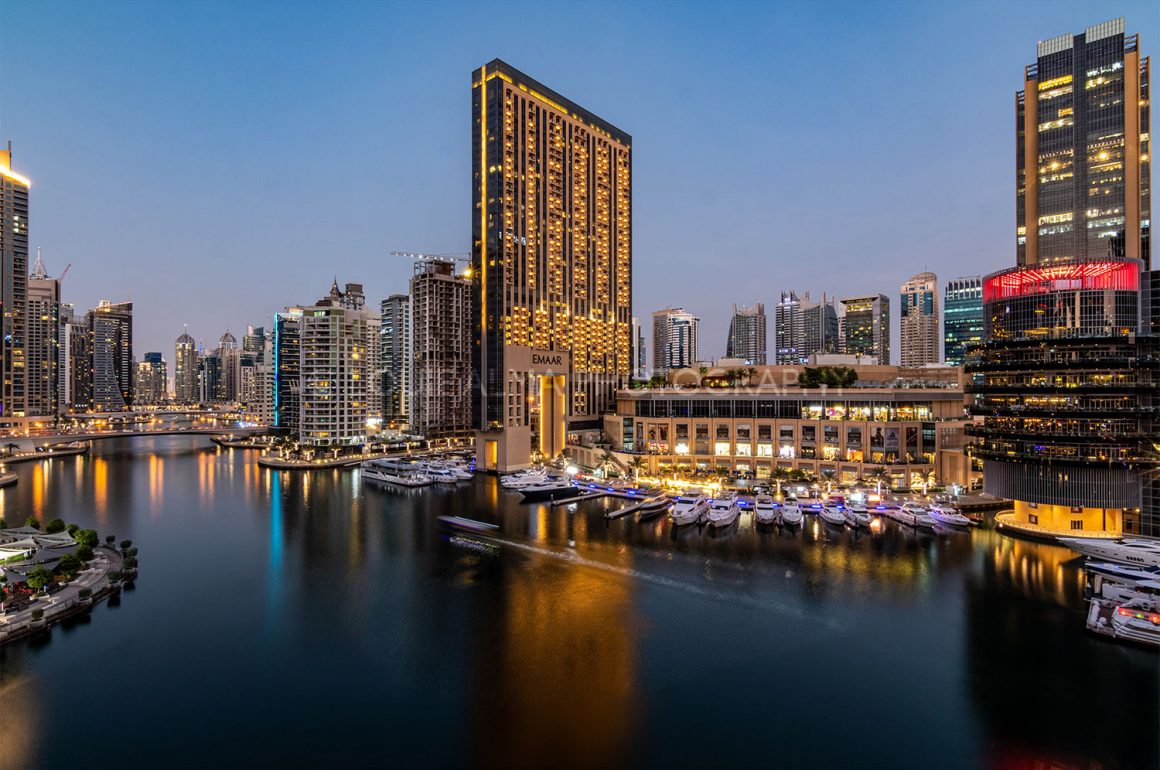 M
arina Quays is a 3 building high-end residential complex developed by Emaar Properties in a prime location of Dubai Marina. The complex has two low rise buildings (8 storeys) and one high rise building (41 storeys). Many of these apartments enjoy spectacular views of the marina, the Address Hotel and Marina mall.
A three-tower complex, comprising of Quay East, Quay West and Quay North, Marina Quays is not just built by the water, it extends 20 metres over it, giving residents an unsurpassed experience of waterfront marina living.
Conveniently located close to all the attractions of the area, the complex offers studio, one-, two- and three-bedroom apartments along with villas. On the main podium level there are a range of communal facilities plus shops and retail outlets. Amenities include:
One fully equipped gymnasium
One adults' swimming pool
One children's pool
An indoor children's play area
Two squash courts
Female and male sauna
Barbecue area
Billiard and table tennis room
Multi-function room
Meeting room
Need help with your next apartment? Contact me now and let's do some magic.
The camera is an instrument that teaches people how to see without a camera. — Dorothea Lange
About the Photographer
Louie is one of the pioneer photographers for Holiday Homes in Dubai and the United Arab Emirates. He has shot more than 500 properties as of this writing and counting. He also offers his services in other categories of Photography such as Event, Product, Food, Portrait, Fashion, Sport, Concert and Landscape.
He is also a Graphic and Web Designer by profession. He has traveled to different states in the United States in the past as part of his managerial role in the Philippines. Motion Graphics and Video Editing were also part of his regular work and have completed some short film projects.